The Gold Country Pro Rodeo is proud of our Queen Program. Applicants are young ladies who promote the sport of rodeo and the Auburn community. As rodeo queens they have high morals, standards, and lady like behavior. They have groomed appearance, outgoing personality, and are responsible. Rodeo queens are very well rounded individuals. She is knowledgeable in rodeo, horses, current events, and her community. Even when they aren't dressed in queen attire they realize their actions and words are still held to high standards.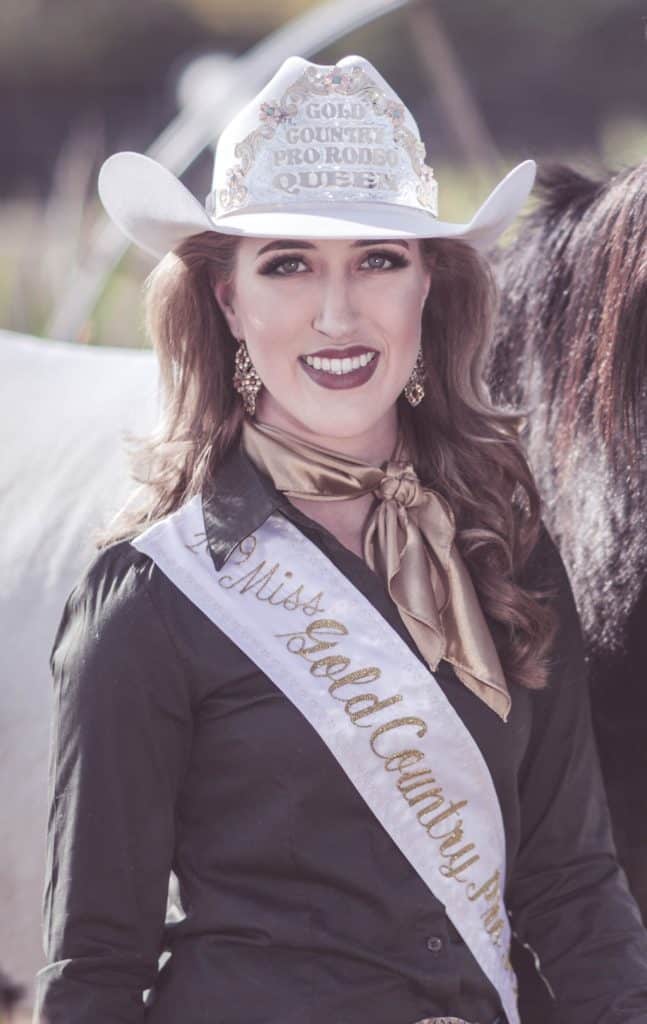 2019 Miss Gold Country Pro Rodeo Queen
Hello everyone, my name is Jackie Scarry and I am your 2019 Miss Gold Country Pro Rodeo Queen. I am 22 years old and am attending college pursuing a degree in Administration of Justice. I have had an amazing time travelling with Grace Hill across the state of California and into Nevada representing the Gold Country Pro Rodeo. I would like to thank everyone that has made my year an extraordinary one! Without all of your support, my year would not have been possible.
Download the Queens Packet & Information