Rodeo Kick Off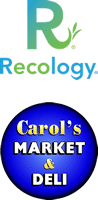 Come one, Come all! Register your youngin's and come on down the Auburn Chrysler Dodge Jeep Ram for an evening of FUN! Dummy roping contests featuring great prizes, free hot dogs, rodeo trivia, music and more!
Click Here to Download the Form!
Food Courtesy of Carol's Market
Bar hosted by the Auburn Chamber of Commerce
Event sponsored by Recology
Mutton Busting
For a child to be eligible to enter, the child must be no less than 4 years of age, no more than 7 years of age and may not weight more than 55 pounds as of April 24, 2019.
Mammas if you don't want your babies to grow up to be cowboys, you best keep them away from the mutton busting. Sure, it looks innocent enough, but does anybody really know how many cowboys got their first real taste of rodeo riding from sheep?
Thirty young cowboy and cowgirls wanna be's will get their chance in the arena as they mount their trusty sheep an head for the thrill of their young lives. A championship buckle will be awarded to the child that rides the longest.
Manu Lataste the Flying Bull Jumper
He is the Founder of the Texas Cowboy Hall of Fame (TCHF) now located in the Stockyards in Fort Worth, Texas. Click logo below for a link to TCHF website and check out the Fox 4 Lone Star Adventure featuring the TCHF by clicking the myFOX logo.
Bobby is also a talented craftsman. For over 20 years he owned and operated Cowboy Art creating many custom metal signs and fixtures. These custom pieces have been purchased and collected by people all over the world. From home decor he moved on to custom motorcycles which he designed and built with his son, Cody. Cody was the mechanic, they both did the fabrication and Bobby did all the painting. Click the image below for pictures of some of his work.