The Gold Country Pro Rodeo is proud of our Queen Program. Applicants are young ladies who promote the sport of rodeo and the Auburn community. As rodeo queens they have high morals, standards, and lady like behavior. They have groomed appearance, outgoing personality, and are responsible. Rodeo queens are very well rounded individuals. She is knowledgeable in rodeo, horses, current events, and her community. Even when they aren't dressed in queen attire they realize their actions and words are still held to high standards.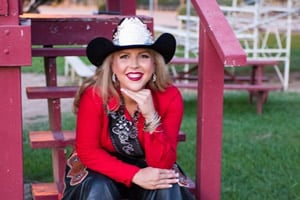 2017 Miss Gold Country Pro Rodeo Queen Mariah Hunt
Mariah is a 23 year old resident from Wheatland, California. Currently she is enrolled in college at Yuba Community College studying Early Childhood Education, where later on she plans to transfer to Sacramento State University to complete her teaching degree. Besides going to school she is employed by Loomis Basin Equine Medical Center and is a part of their front office staff. In her free time Mariah loves to ride her horses, go to the gym and watch movies. Lastly she would like to thank everyone for an amazing year and supporting her along the way.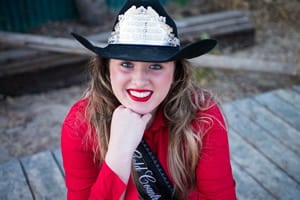 2017 Junior Miss Gold Country Pro Rodeo Queen Monica Christopher
Monica is 15 years old and currently attends Natomas Christian High School. Her hobbies that she enjoys are camping, trail riding, basketball, football and she riding on the Sacramento Sheriff Posse drill team with her horse Missy. Monica's dream is to one day attend UCLA and eventually do what she loves and help others by becoming a Pediatrician.