Rodeo Kick Off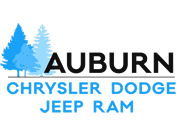 Wednesday, April 25th, 2018
6:00 – 8:00 pm: Official Gold Country Pro Rodeo Kick Off
Location: Auburn Chrysler Dodge Jeep Ram, 1901 Grass Valley Hwy, Auburn, CA 95603
Hosted by the Bootleggers Old Town Tavern & Grill Auburn
Dummy Roping Contest, Food, Drinks and more!
Rodeo Street Party
8:00 pm – 11:00 pm: STREET PARTY in Old Town Auburn!
Join us and party in the streets with good beer, great food and old friends. Dance the night away.
Featuring Country Artists:
Coming Soon…
Mutton Busting
For a child to be eligible to enter, the child must be no less than 4 years of age, no more than 7 years of age and may not weight more than 60 pounds as of April 29, 2018.
Mammas if you don't want your babies to grow up to be cowboys, you best keep them away from the mutton busting. Sure, it looks innocent enough, but does anybody really know how many cowboys got their first real taste of rodeo riding from sheep?
Thirty young cowboy and cowgirls wanna be's will get their chance in the arena as they mount their trusty sheep an head for the thrill of their young lives. A championship buckle will be awarded to the child that rides the longest.
This is a limited entry event. Go here to register your youngin'.
Don't Try This at Home: Flying U Rodeo Brings Bobby Kerr
Flying U Rodeo's newest addition to spectacular entertainment for rodeo audiences across the west is "Frenchy the Flying Bull Jumper". Making his debut to a sold out Reno Rodeo audience on Friday night, June 26, Frenchman Manu Lataste wowed the audience with his skill and daring.