Rodeo Kick Off
Rodeo Kick off at Auburn, Chrysler, Dodge , Jeep Ram
1901 Grass Valley Hwy, Auburn, CA 95603
Sponsored by Recology
Starts at 6:00pm
Rodeo Street Party
Cowgirls and Cowboys come and dance the night away at the Official After Party of the Gold Country Pro Rodeo
Date and Time: April 27th, 2019 at 7 pm
Pistol Pete's Brew & Cue
140 Harrison Ave, Auburn, CA 95603
Get Your Tickets Today >>
Performer Info Coming Soon…
Tough Enough to Wear Pink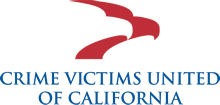 Tough Enough to Wear Pink!
Wear pink and get a ticket to enter a drawing for a new pair of boots from Boot Barn.
Military and First Responder Day! Bring your First Responder or Military ID and get in the rodeo FREE. Sunday Only. Sponsored by Crime Victims United.
10:00 am Cowboy Church at the Gold Country Fairgrounds (in stadium)
Rodeo
12noon Gates open
2 pm Rodeo starts
Mutton Busting
For a child to be eligible to enter, the child must be no less than 4 years of age, no more than 7 years of age and may not weight more than 55 pounds as of April 27, 2019.
Mammas if you don't want your babies to grow up to be cowboys, you best keep them away from the mutton busting. Sure, it looks innocent enough, but does anybody really know how many cowboys got their first real taste of rodeo riding from sheep?
Thirty young cowboy and cowgirls wanna be's will get their chance in the arena as they mount their trusty sheep an head for the thrill of their young lives. A championship buckle will be awarded to the child that rides the longest.
This is a limited entry event. Go here to register your youngin'.
Boby Kerr
Bobby Kerr and his unique team of American Mustangs have inspired audiences around the nation with their incredible display of courage and trust. Witness relationships that have formed between Bobby Kerr and his wild Mustangs which once roamed the desert landscape, and be inspired by the partnerships that were once thought impossible.
Bobby Kerr gains standing applause from audiences from all over the nation at various events from the Fort Worth Stock Show in Texas to Road to the Horse in Tennessee. Bobby Kerr presents his American Mustangs to an audience of over 100,000 annually.
Bobby Kerr is an avid competitor at various Mustang Makeover competitions and is continually striving to expand his team of American Mustangs, while inspiring fans and preserving American history.
Bobby has a career rich in western heritage that spans over 40 years. He has trained and shown in Cutting, Reining, Roping and Working Cow Horse. Career highlights include:
Founder of Texas Cowboy Hall of Fame, Fort Worth, Texas
1985 AQHA Senior Cutting Honor Roll Champion
1993 Futurity Limited Open Finalist
2011 Supreme Extreme Mustang Makeover Finalist–with 2 horses
2011 Supreme Extreme Mustang Makeover Fan Favorite
2012 Supreme Extreme Mustang Makeover Champion
2012 Supreme Extreme Mustang Makeover Fan Favorite
2013 IPRA National Finals Rodeo Showcase Champion
See Bobby and much more April 28th & 29th at the Gold Country Pro Rodeo!